Our Team
Principal Investigator
Edward Chang, MD
Dr. Edward Chang is a neurosurgeon at UC San Francisco specializing in the treatment of intractable epilepsy, trigeminal neuralgia, and brain tumors. His research focuses upon the brain mechanisms for human speech, movement, and cognition. He co-directs the Center for Neural Engineering & Prostheses at UC Berkeley and UCSF, which brings together engineering, neuroscience, neurology and neurosurgery to develop state-of-the-art biomedical devices to restore function for patients with neurological disabilities.
Faculty
Assistant Professor
Matt completed his PhD at UCSD in Cognitive Science. His graduate work focused on the roles of experience and modality in language processing. Using magnetoencephalography (MEG), electrocorticography (ECoG), and structural MRI measures, he led multiple collaborations to study lexical and semantic processing in Spanish-English bilinguals, hearing and deaf signers, and deaf adolescents who did not receive any language experience until ~14 years of age. Matt was a postdoctoral fellow in the Chang Lab from 2012 to 2016, where he focused on understanding how the brain converts acoustic speech signals into meaningful words. He used ECoG and direct electrocortical stimulation (ECS) to investigate how the brain understands sequences of speech sounds as words. In 2016, Matt joined the faculty in the UCSF department of Neurological Surgery, where he continues work with the Chang Lab as he studies the neural basis of word representations using ECoG and stimulation techniques. He is also a co-PI on the DARPA-funded Targeted Neuroplasticity Training (TNT) program, which seeks to use non-invasive peripheral nerve stimulation to enhance and accelerate learning of complex cognitive tasks like language acquisition.
Speech Lab Postdocs
Gopala Anumanchipalli, PhD (CMU)
Gopala is a computer scientist (PhD, CMU) who specializes in speech synthesis technology. He has extensive experience in machine learning for speech and language processing applications. He is currently studying the neurological basis for speech production in humans, particularly towards decoding and synthesizing continuous speech articulation from the speech motor cortex.
Neal Fox, PhD (Brown)
Neal Fox is a postdoctoral scholar in the Chang lab. He completed his Ph.D. in Cognitive Science under Dr. Sheila E. Blumstein at Brown University, where he studied the cognitive neuroscience of speech and language, psycholinguistics (especially speech perception and production), and computational approaches to understanding human language function (and dysfunction). Neal's dissertation research focused primarily on the computational mechanisms underlying the integration of acoustic cues with higher-level knowledge during online auditory sentence processing in healthy adults and patients with aphasia. While at Brown, he also collaborated with Drs. Michael J. Frank and Eugene Charniak. His work in the Chang lab aims to employ intracranial recording and novel computational methods to develop and test neurobiologically-plausible, theoretically-informed models of speech perception and production.
Yulia Oganian, PhD (Freie Universitaet Berlin)
Yulia Oganian is a postdoctoral fellow in the Chang lab. In her doctoral studies, conducted with Dr. Hauke Heekeren and Dr. Katharina Spalek at the Freie Universitaet Berlin, she used behavioral, neuroimaging, and computational approaches to investigate how visual word recognition is affected by the orthographic structure of bilinguals' two languages. In the Chang lab she investigates the representation of first and second language phonology in bilinguals' brains. She is particularly interested in predictive processing of contextual information during monolingual and bilingual speech perception.
Narayan Sankaran, PhD (University of Sydney)
Narayan Sankaran is a post-doctoral scholar in the Chang Lab with a background in physics and music. His PhD work, conducted at the University of Sydney under the supervision of Dr. Simon Carlile, focused on characterizing cortical representations of speech and music by applying various decoding techniques to evoked MEG and EEG activity. His current work uses intracranial recordings to further understand the neural basis of speech and music perception.
Will Schuerman, PhD (Max Planck Institute for Psycholinguistics)
Will Schuerman is a post-doctoral scholar at the Chang lab. He conducted his PhD work at the Max Planck Institute for Psycholinguistics under the supervision of Dr. Antje Meyer and Dr. James M. McQueen. Using altered auditory feedback devices, electrophysiology, and psycholinguistic methods, he studied sensorimotor processes linking the production and perception of speech. His current research focuses on non-invasive peripheral nerve stimulation and non-native speech sound learning as part of the DARPA TNT project.
Han Yi, PhD (UT Austin)
Han Yi is a postdoctoral scholar in the Chang Lab. His research focuses on the neural correlates of speech learning. His doctoral research with Dr. Bharath Chandrasekaran examined the involvement of functionally distinct neural networks during the acquisition of novel phonemic categories in adulthood. Currently, Han is investigating the cortical dynamics that characterize successful speech learning.
David Moses (UCSF)
David Moses is a postdoctoral scholar in the Chang Lab. His doctoral research also took place in the Chang Lab, where he studied speech perception, automatic speech recognition, brain state representations, and real-time neural signal processing. As a postdoc, he is continuing his research on automatic speech recognition and real-time neural signal processing.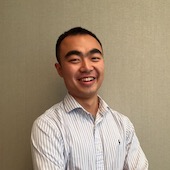 Yuanning Li, PhD (Carnegie Mellon)
Yuanning Li is a postdoctoral scholar in the Chang lab. He completed his PhD in neural computation and machine learning at Carnegie Mellon, under the supervision of Dr. Avniel Ghuman and Dr. Max G'Sell. His PhD works, in collaboration with Dr. Mark Richardson and Dr. Julie Fiez at Pitt, mainly focused on investigating the spatiotemporal dynamics of neural activity in the ventral temporal cortex underlying cognitive perception processes, such as reading and object recognition. His current research interests primarily lie in the intersection between computational and cognitive neuroscience. In the Chang lab, he uses human electrophysiology and computational approaches to study the neural basis of speech perception.
Lingyun Zhao, PhD (Johns Hopkins)
Lingyun is a postdoctoral scholar in the Chang Lab. He obtained his PhD in Johns Hopkins University where he worked with Dr. Xiaoqin Wang to study the vocal production and communication of nonhuman primates. His current research interest is the coordination in motor production and the sensorimotor mechanism in speech.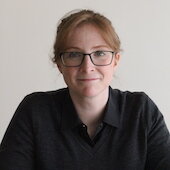 Emily Stephen, PhD (Boston University)
Emily is a postdoctoral scholar in the Chang lab. Her doctoral research at Boston University, performed with Drs. Frank Guenther, Uri Eden, and Mark Kramer, involved developing methods to infer dynamic functional connectivity from ECoG recordings during speech production. Following her graduate work, she spent time studying anesthesia-induced unconsciousness using EEG source localization with Drs. Emery Brown and Patrick Purdon at Massachusetts Institute of Technology and Massachusetts General Hospital. In the Chang lab, she uses statistical modeling to investigate the neural basis of speech perception and production, particularly with regard to integration across time and cortical location.
SUBNETS Postdocs
Ankit Khambhati, PhD (University of Pennsylvania)
Ankit Khambhati is a postdoctoral scholar in the Chang Lab. He is interested in understanding rules by which brain networks reorganize in support of continuously changing behavioral and brain states. He completed his Ph.D. in Bioengineering under Dr. Brian Litt at the University of Pennsylvania. His graduate work focused on building computational tools to map brain networks involved in the initiation and propagation of debilitating seizures, using electrophysiology data from human epilepsy patients. He next completed a postdoc with Dr. Danielle Bassett, where he built machine learning methods to understand the mechanics of brain network reorganization. In the Chang Lab, he aims to use these tools and understand how theoretical principles from network theory can inspire next-generation interventional approaches to rehabilitate affected networks in brain disorders.
Kristin Sellers, PhD (UNC Chapel Hill)
Kristin Sellers is a post-doctoral scholar in the Chang Lab. She completed her Ph.D. in Neurobiology at the University of North Carolina in Chapel Hill in the laboratory of Dr. Flavio Frohlich, where she studied cortical network dynamics underlying different brain states and the neural and cognitive effects of non-invasive brain stimulation. Kristin's work in the Chang lab is part of the DARPA-funded SUBNETS project, and focuses on dissecting the neural modulation induced by patterned cortical electrical stimulation. She is focusing on understanding the functional connectivity of networks involved in mood, anxiety, and depression and testing stimulation paradigms to controllably modulate this connectivity.
Maryam Bijanzadeh, PhD (University of Utah)
Maryam Bijanzadeh is a postdoctoral scholar in the Chang Lab. She completed her Ph.D. in visual neuroscience under the supervision of Dr. Alessandra Angelucci at the University of Utah. She studied how visual sensory inputs, specifically surround modulation, are processed across layers of the primary visual cortex using multi-contact laminar probes. In the Chang lab she studies the neural correlates of natural behaviors such as positive and negative emotion states using various computational approaches.
Graduate Students
Josh Chartier (Bioengineering)
Josh received his BS in electrical engineering at Rice University. During his undergraduate studies, he gained training in computational neuroscience and electrophysiology by studying hippocampal neural oscillations under the mentorship of Dr. Yuri Dabaghian and Dr. Caleb Kemere. The summer before graduation, he developed an interest in motor control theory while he was a visiting researcher in the lab of Dr. Philip Sabes at UCSF. Now as a PhD student in the UC Berkeley and UCSF Joint Program in Bioengineering, he combines his computational background with his curiosity in how the brain controls movements to study speech production in Dr. Edward Chang's lab. Josh's research focuses on uncovering the neural mechanisms by which speech is planned and realized as a set of articulator movements.
Claire Tang (Neuroscience)
A biology and applied math major in college, Claire first became interested in neuroscience as one way to study and understand human psychology and mental health at a lower level. As an undergraduate at Emory University, she studied the motor control of song production in Bengalese finches in the lab of Dr. Samuel Sober. Now a graduate student in the Chang lab, she is interested in how the human brain can understand the emotional and semantic content of speech through the perception of pitch.
Jessie Liu (Bioengineering)
Jessie received her B.S. in bioengineering in 2017 from the University of Pittsburgh. While at Pitt, Jessie became interested in neuroscience through her research in the Modo Lab where she focused on regenerative medicine therapies for neurodegenerative diseases as well as methods for automating image analysis. Parallel to this, Jessie also developed a strong interest in language learning, computer science, and machine learning. As a PhD student in the UC Berkeley - UCSF Graduate Program in Bioengineering, she pursues research at the intersection of these topics in computational neuroscience for understanding speech. Jessie's work in the Chang Lab currently focuses on developing computational methods for speech production decoding.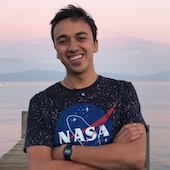 Sean Metzger (Bioengineering)
Sean received his BS and MS degrees in Electrical Engineering at Stanford University. While at Stanford Sean did applied physics and renewable energy research with Mark Cappelli, Healyx Labs, Bill Dally, and John Fox. After discovering neural prostheses through coursework, he delved into research in Daniel Palanker's lab on retinal prostheses. Now as a graduate student in the Chang lab, he is interested in computational methods for speech production decoding and understanding the brain through dynamical systems.
Research Scientists
Joseph Makin, PhD
Joseph Makin received his Ph.D. in electrical engineering and computer science from U.C. Berkeley in 2008, specializing in control theory. From 2010 to 2016 he was a postdoctoral scholar with Philip Sabes, where he was a Swartz fellow, working on computational models of multisensory processing in cortical circuits, algorithms for brain-machine interfaces, and pure machine learning. Dr. Makin's interests lie at the intersection of computational neuroscience, machine learning, control theory, and complex systems.
Research Specialists
Anthony Fong
Anthony Fong is interested in the human brain function, consciousness, and technological applications. At UCSF Anthony develops computer programs that can that receive real-time electrocorticography (ECoG) data, detects when there is change in the ECoG that corresponds to malignant state, and delivers therapeutic stimulation when this state is detected. During this process he collaborates with researchers, neurologists, and psychiatrists who develop the algorithms used to detect the malignant state.
Ben Spiedel
Ben manages the biomedical imaging, image processing, and 3D reconstructions for the Chang lab. He received his MS in Biomedical Imaging from UCSF in 2017, and his engineering degree from University of Illinois at Urbana Champaign in 2013. After undergraduate schooling, he proceeded to work in radiology at Washington University in St. Louis focusing in PET and MRI research for dementia, and translational research bringing new imaging technologies into the clinical field and image processing techniques into the reading room for tumor patients and surgical planning. He now creates image processing pipelines to provide new ways to view and analyze data, and he creates 3D illustrations and animations to better illustrate and communicate the results.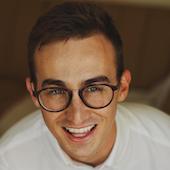 Nathan Cahn
Nathan Cahn is a Junior Specialist who received his B.A. in Linguistics from UC Berkeley in 2016. At Berkeley he worked as a researcher doing work that focused on the interaction between metaphor, grammar, multimodal language, and spatial cognition as well as focusing on several large variationist sociolinguistic and morphosyntactic studies of Eastern Chaam and Tambunan Dusun. Nathan is continuing to explore his broad interests in language and cognition in the Chang lab doing research that focuses on aphasia found in neurosurgical patients and the neurological correlates of speech.
Lab Manager

Tom Babcock
Clinical Research Coordinators

Felicia Kuo
Gregory Chin
Gregory Chin is a Clinical Research Coordinator working with the SUBNETS team. Gregory graduated from UC Berkeley with a degree in Neurobiology and minor in Global Poverty and Practice in 2016. During most of his undergraduate career, Gregory worked on translational research in Daniela Kaufer's Lab, looking at astrocytic signaling in the aging brain and its contribution to epileptogenesis. After graduation, he transitioned into basic science research as a joint technician in Dr. Anna Molofsky's Lab and Dr. Kira Poskazner's Lab studying the developmental role of microglia in synaptic refinement and neural circuit formation and exploring optical nanoprobes for in-vivo two-photon imaging of extracellular ion fluctuations in the mouse visual cortex. Gregory is continuing to explore his interests in neuroscience and medicine in the Chang lab studying the application of cortical neurostimulation for the treatment of neuropathic pain.
Ilina Bhaya-Grossman
Ilina received her undergraduate degree from the University of California, Berkeley in Computer Science and Cognitive Science in 2018. During her time at Berkeley, she worked with Dr. Arjen Stolk and Professor Robert Knight on a dual-EEG communication study attempting to shed light on the neurophysiological features of non-verbal human communication; this work was ultimately the focus of her honors thesis. Ilina is broadly interested in the neural correlates and theory underlying communication and hopes to continue her exploration of this area of study in the Chang lab with work on bilingual speech perception.
Medical Students
Simon Ammanuel
Simon Ammanuel received his BS in Biomedical Engineering and Applied Mathematics and Statistics from Johns Hopkins University. During his time at Johns Hopkins, he worked in Dr. Michael Johnston and Dr. Shilpa Kadam's labs studying EEG bands in mice and humans with Rett Syndrome. After graduation, he worked at UT Southwestern in Dr. Kimberly Huber and Dr. Jay Gibson's labs doing electrophysiology work in the auditory cortex in a mouse model for Fragile X syndrome. Simon is currently a medical student at UCSF working in the Chang Lab to develop a Graphical User Interface that can do automatic detection of interictal spikes in focal epilepsy patients.
Collaborators

James Hieronymus (ICSI)

Keith Johnson (UC Berkeley)

John Houde (UCSF)

Sri Nagarajan (UCSF)

Bob Knight (UC Berkeley)

Nelson Morgan (ICSI)

Stephen Wilson (U Arizona)

Christoph Schreiner/Patrick Hullett, PhD (UCSF)

Elke De Witte (UCSF)

Alumni (present location)
Postdocs:
Maxime Baud, MD PhD (Epileptologist, Leader of the
e-lab
, University of Bern)
Kristofer Bouchard, PhD (Research Scientist, LBNL)
Jen Dwyer, MD PhD (Sleep fellowship, Stanford)
Erik Edwards, PhD (Research Scientist, EMR.AI)
Liberty Hamilton, PhD (Assistant Professor, Communication Sciences and Disorders, UT Austin)
Dario Englot, MD PhD (Assistant Professor, Neurosurgery, Vanderbilt)
Nima Mesgarani, PhD (Assistant Professor, Electrical Engineering, Columbia)
Erin Rich, MD PhD (Assistant Professor, Neuroscience, Mount Sinai)
John Rolston, MD PhD (Assistant Professor, Neurosurgery, University of Utah)
Prashanth Selvaraj, PhD (Research Scientist, Institute for Disease Modeling)
Matthias Sjerps, PhD (Postdoc, Radboud University Nijmegen)
Azadeh Yazdan, PhD (Assistant Professor, Neuroengineering, Univ Washington)
Fatemeh Khatami, PhD (Assistant Professor, University of the Pacific)
Graduate students:
Connie Cheung, PhD (Research Scientist, Scanadu)
Emily Cibelli, PhD (Postdoc, Northwestern)
Leah Muller, PhD (MSTP, UCSF)
Ben Dichter, PhD
David Conant, PhD
Staff:
Miranda Babiak (speech pathologist, UPMC)
Ruofan Cai (Graduate Student, University of Washington)
David Chang (Medical Student, Cornell University)
Daniel Lam (Univ Chicago Medical School)
Morgan Lee (Medical Student, Univ Southern California)
Ben Lucas
Dharshan Chandramohan
Angela Ren (CMU HCI program)
Ryon Sabouni
David Xie
Deanna Wallace, PhD
Pierluigi Mantovani (Evolution Devices)
Garret Kurteff (Graduate Student, University of Texas)
Maansi Desai (Graduate Student, University of Texas)
Alia Shafi(Software Engineering Student, App Academy)
Mona Fahim (Signal Integrity Engineer at Rambus)
Medical Residents/Students:
Kunal Raygor, MD
Jonathan Breshears, MD
Sattar Khoshkoo
Residents/Fellows
Andrew Moses Lee, MD
Joline Fan
Jonathan Burke, MD PhD (U Penn)
Jonathan Kleen, MD PhD (Dartmouth)
Katsuaki Kojima, PhD (Keio University)
Katsuaki Kojima is a clinical fellow of Neonatal-Perinatal Medicine at UCSF, who is also a member of Chang lab. He received his MD and PhD at Keio University in Japan. His PhD work was with collaboration with Dr. Eishi Asano in Wayne State University, focusing on functional brain mapping using electrocorticography (ECoG) measure. He investigated clinical significance and developmental changes of auditory-language-related gamma activity. His current research interest is in the ontogeny of the auditory network.